more than naked – 10th anniversary
Premiere 2023, ImPulsTanz Festival / Vienna
more than naked prermiered in 2013 at ImPulsTanz. Ten years later, Doris Uhlich returns with her successful stage play. In more than naked – 10th anniversary, twenty naked dancers make their flesh wiggle, wobble, and crack again. Their bodies slap against each other, sweating and snapping to dance floor hits and lavish sounds. Twenty people on stage are more than a group – they are a society. And this society sets itself in motion. As the movement unfolds, Doris Uhlich stands on stage, DJing to the whole event the motto being "Let's party our body!". more than naked manages to bring to the stage nakedness free of ideology and provocation. Doris Uhlich was already occupied with making her flesh swing in her previous piece more than enough. In the process, she developed a fat-dance technique. more than naked is a consistent continuation of this concern with body discourses, and it blasts away conventional ideas of body, dance, and nakedness with tremendous subversiveness.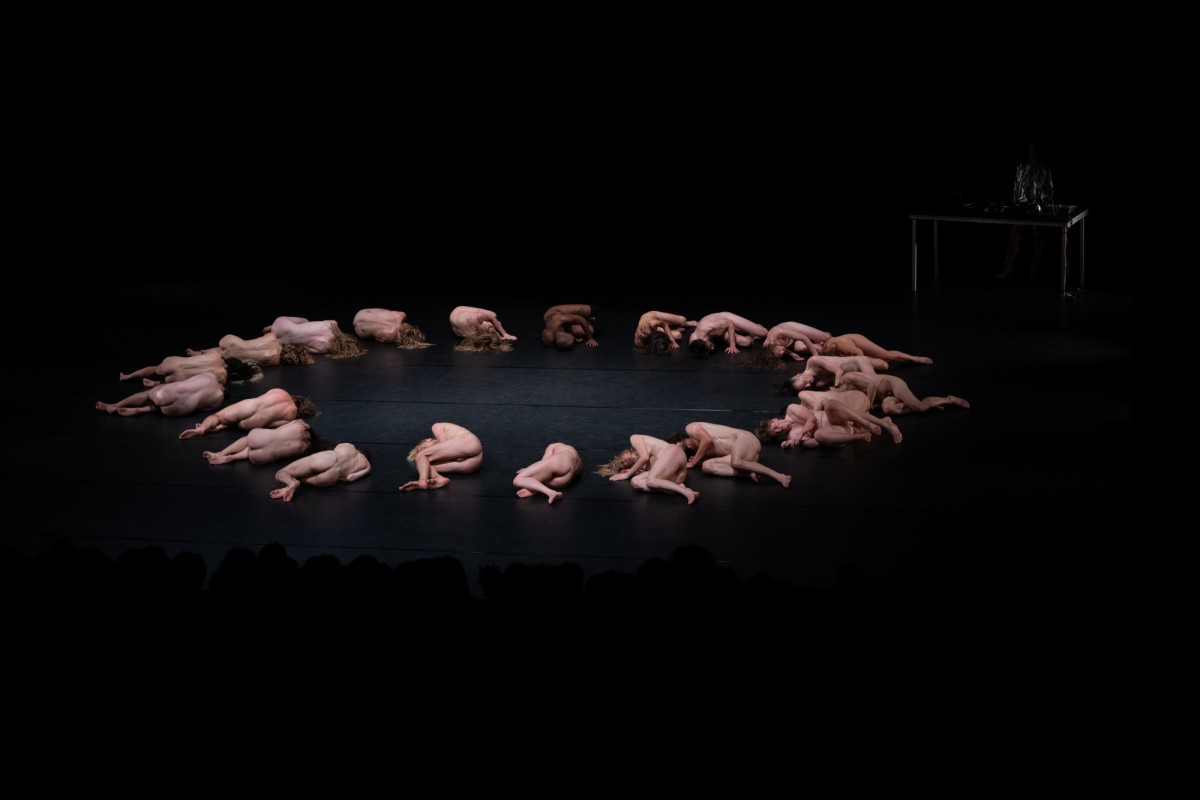 Credits
Choreography, Performance Doris Uhlich
Performance Marlene Aigner, Hugo Le Brigand, Eyal Bromberg, Neil Callaghan, Alexandra Mihaela Dancs, Ewa Dziarnowska, Anna Friedrich, Christina Gazi, Aleksandar Georgiev, Andrea Gunnlaugsdóttir, Lotta Halinen, Costas Kekis, Barbara Lehtna, Lilach Livne, Andrius Mulokas, Mzamo Nondlwana, Ofelia Jarl Ortega, Yali Rivlin, Roni Sagi, Katarzyna Szugajew, Andrew Tay, Steffi Wieser
Artistic Advisor Yoshie Maruoka
Dramaturgical Collaborator Christine Standfest
Light, Sound Gerald Pappenberger
Company Management, Production Margot Wehinger
Coproduction Life Long Burning – towards a Sustainable Eco-System for Contemporary Dance in Europe / Creative Crossroads, ImPulsTanz – Vienna International Dance Festival and insert Tanz und Performance GmbH
Funded by the Cultural Department of the City of Vienna.