TANK site specific
Premiere 2021, Naturhistorisches Museum / Vienna
In her solo performance developed in collaboration with DJ and video artist Boris Kopeinig, Austrian choreographer Doris Uhlich looks into the question of how new technologies are changing the way we think about the body. The focal point of the piece is a tank built by the Berlin collective Proper Space. Its shape resembling an oversized test tube, the body can be presented in this container as a field for experimentation and as an object of conversion.
The tank trope has featured prominently in science-fiction since the latter half of the 20th century and stands for the isolation of unknown, dangerous life-forms. In Doris Uhlich's performance, it becomes a place of studying and testing bodily transformations.
Following the stage version of the piece that featured at ImPulsTanz in summer 2019, Doris Uhlich and Boris Kopeinig are developing a site-specific version for the Natural History Museum in Vienna. For three days the tank will be set up in the Department of Anthropology, where Doris Uhlich will be moving in the midst of human history. With its transparent walls, the tank appears as a kind of magnifying glass, opening up a dynamic space for reflecting on body and time in the Natural History Museum.
Ticket information
The ticket for the museum visit is at the same time the ticket for the performance TANK site specific.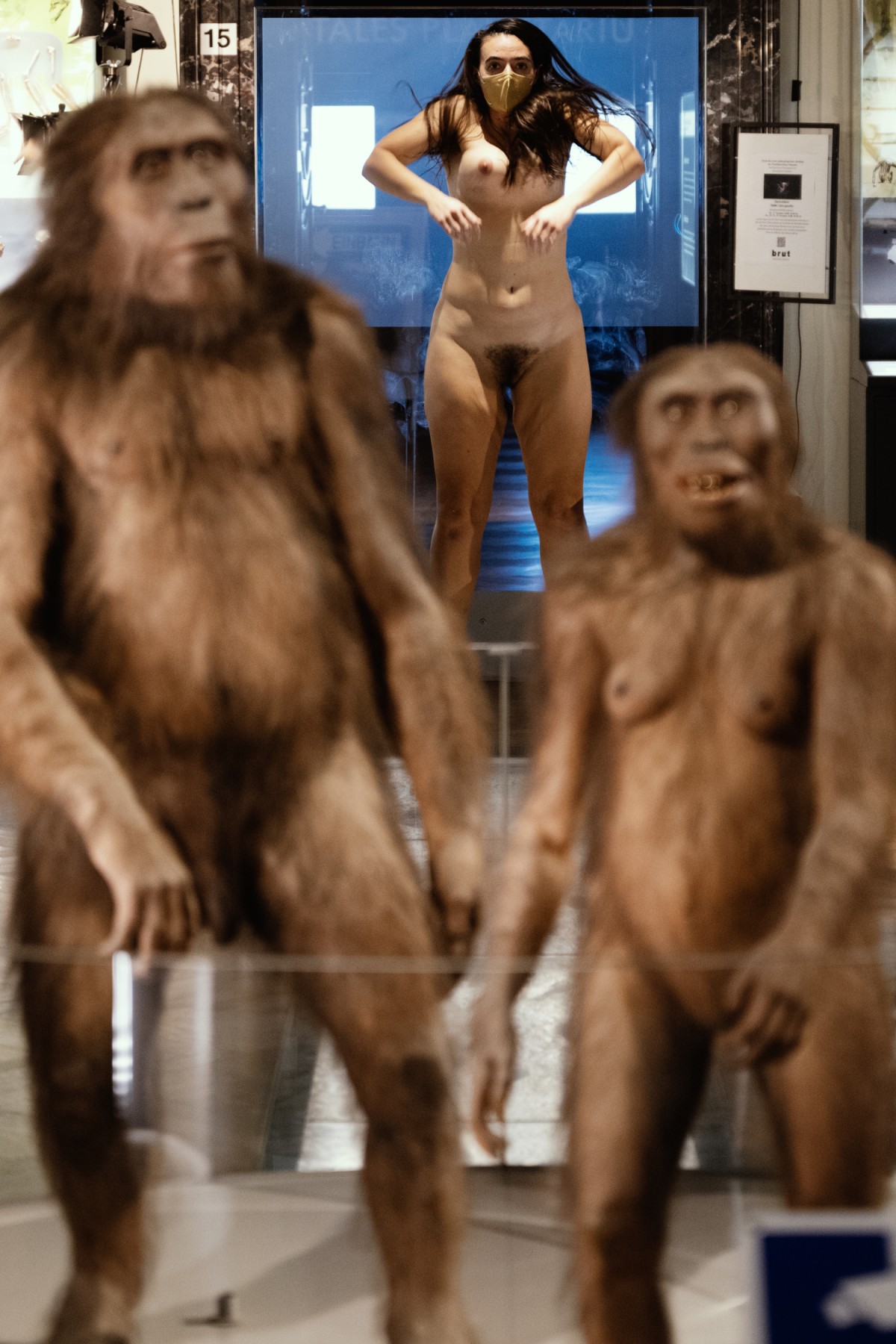 Credits
Conception Doris Uhlich, Boris Kopeinig
Choregraphy, Performance Doris Uhlich
Dramaturgical collaboration Adam Czirak, Yoshie Maruoka
DJ Boris Kopeinig
Tank Proper Space (Angela Ribera, Konstanze Grotkopp, Juliette Collas)
Body objects Devi Saha
Light Sergio Pessanha, Gerald Pappenberger
Production Margot Wehinger
Internationale Distribution Something Great
Premiere 17/11/2021 Naturhistorisches Museum / Vienna, 16 - 21:00
Further dates 18/11/2021 & 19/11/2021 Naturhistorisches Museum / Vienna, 14 - 18:30
Admission is possible at any time during the playing hours.
Coproduction tanzhaus nrw / Düsseldorf, ImPulsTanz / Vienna, brut Wien and insert Tanz und Performance GmbH
Funded by the Cultural Department of the City of Vienna and the Federal Ministry for Arts, Culture, the Civil Service and Sport.