Habitat / pandemic version
Premiere 2020, Tanzquartier Wien
In Habitat, the naked bodies of people slap, vibrate and clash with each other to the sound of electronic and abstract techno tracks. Such a utopian place, where bodies can freely interact, touch each other's sweaty skin and breath together, seems far, far away in view of the current pandemic. However, Doris Uhlich is prepared to accept this challenge, to find out where and how this utopia can still exist in times of Covid-19. What does the impossibility of physical intimacy mean? What kind of energy, melancholia, desire or even pleasure and relief could be the result of keeping distance? The performers celebrate their unity in diversity, even while being socially distanced. The bodies are in search of real, communal experiences and create opportunities to connect with the collective energy. Habitat remains to be an unashamed hymn on the naked body that takes us beyond cultural inscriptions and normative beauty ideals. The body will not be reduced to a fetishized object, but we will encounter it in its materiality and it will thereby be shown in all its glory, mass and fragility.
This "pandemic version" of Habitat will not only adhere to the Covid-19 regulations but it will take them as a starting point to find new ways of connecting with each other.
Habitat is a series with which Doris Uhlich temporarily initiates large ensembles. Each Habitat is developed with local people and transformed by the specific place and participants.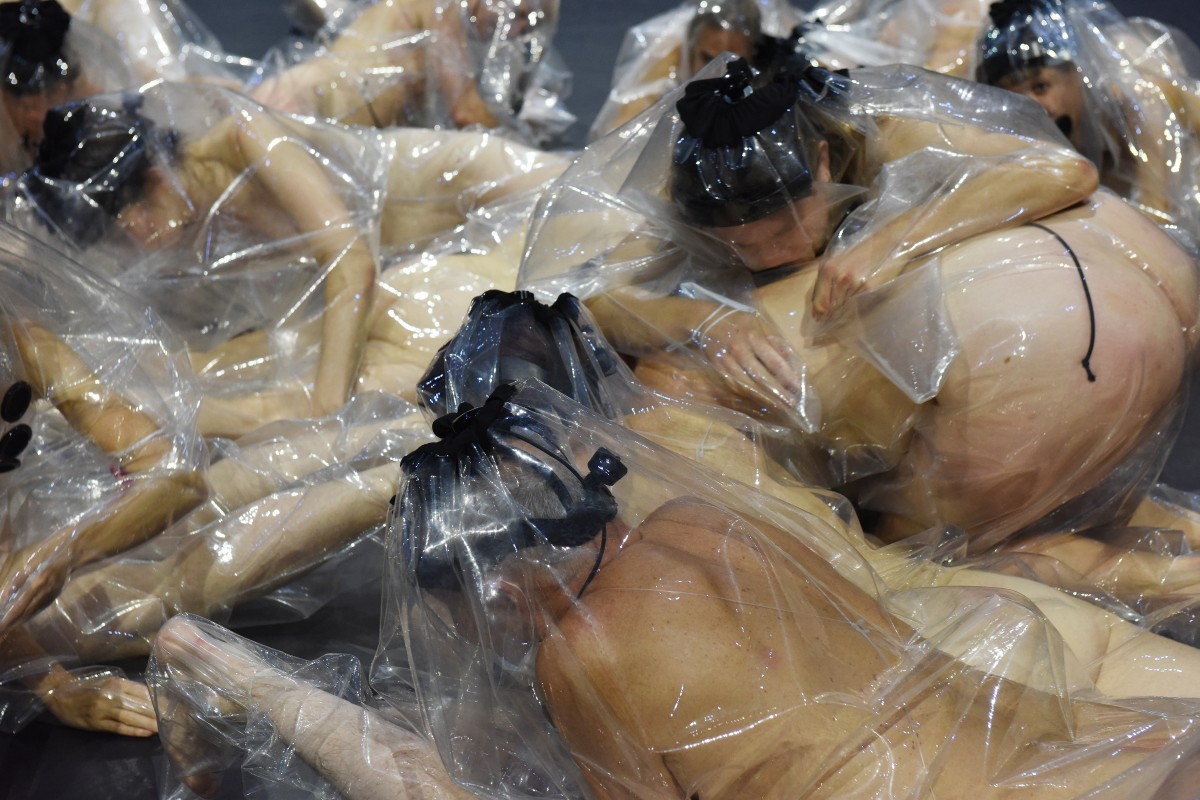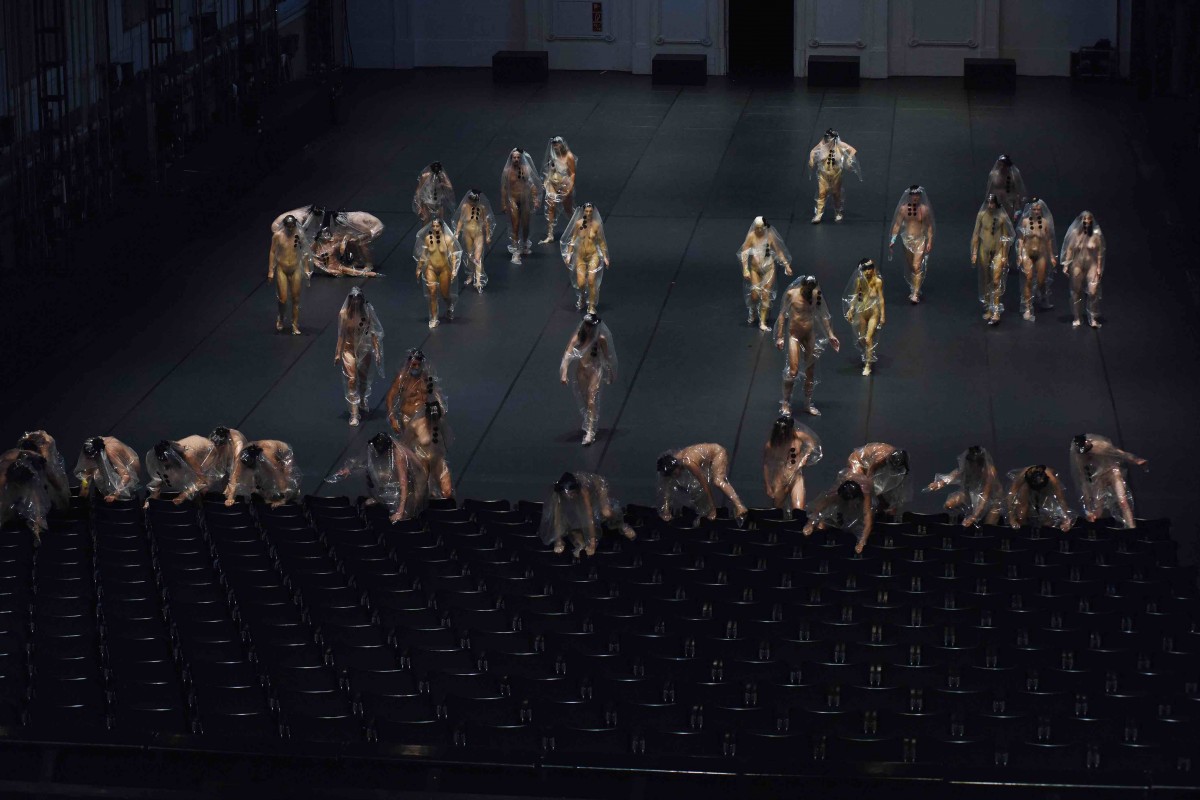 Credits
Concept, Choreography Doris Uhlich
Performance Local cast Vienna / Munich / Frankfurt / Bern
Performers Vienna Oliver Arnold, Jonas Becker, Eleonora Ciani, Manuela Deac, Florian Decker, Lukas Froschauer, Verena Giesinger, Doris Haidvogl, Marie Handl, Veronika Harb, Fiona Hauser, Sophia Hörmann, Stefanie Hörmanseder, Sarah Horvath, Christina Hurt, Klaus Lengefeld, Karin Lux, Noa Molato, Ann Muller, Iris Omari Ansong, Lukas Pollhammer, Florian Reither, Thomas Richter, Vera Rosner-Nogel, Alina Schaller, Marie Schmitz, Mim Schneider, Moritz Schöll, Ursula Schönherr, Manaho Shimokawa, Fio Sierwald, Valentino Skarwan, Ulla Stahlstadt, Maritina Theodοrou, Indra Tjoa, Živa Vavpotič, Barbara Vörös, Patrick Wolf, Michael Wolloch, Michael Würmer
Performers Munich Erwin Aljukić, Toni Brucker, Ute Frederich, Daniela Georgieva, Judith Hummel, Luise K., Christian Franz Klein, Kathrin Knöpfle, Kamel Najma, Anna Siller, Pia Wiesner, Michael Würmer
Performers Frankfurt Anja Iwanowski, Carolita la Pomba, Hannah Sampé, Isaak Eden Kudaschov, Johanna Griesfeller, Jong Sung Myung, Katja Kämmerer, Klaus Lengefeld, Maria Tepper, Mim Schneider, Olina Welge, René Rumpf, Saeed Asad Sangabi, Ute Frederich, Ann Muller
Dramaturgical consultant Sebastian Lorenz, Theresa Rauter (Vienna version)
Dramaturgy Rania Mleihi (Munich version)
Choreographic assistance, Rehearsal direction Hugo Le Brigand, Katharina Senk (Munich version), Barbara Lethna (Bern Version)
DJ Boris Kopeinig
Light Design Sergio Pessanha
Body Tanks Proper Space (Juliette Collas, Zarah Brandl)
Manufacturing, Tailoring Mick Hennig
Production Sebastian Lorenz (Vienna version), Nikoletta Fischer and Maja Polk (Munich version), Nikoletta Fischer, Sina Schönfeld, Özlem Türkan (Frankfurt version), Zarah Brandl and Caroline Komor (Bern version)
Company Management Margot Wehinger
Press, Communication Jonathan Hörnig
International Distribution Something Great
Premiere 03/10/2020 Habitat / Halle E (pandemic version) Tanzquartier Wien
Premiere 09/10/2020 Habitat / München (pandemic version) Münchner Kammerspiele
Premiere 31/10/2020 Habitat / Frankfurt (pandemic version) Tanzfestival Rhein-Main
Premiere 06/11/2020 Habitat / Bern (pandemic version) Dampfzentrale Bern (postponed due to Covid-19 to 2021)
Coproduction Tanzquartier Wien, Münchner Kammerspiele, Tanzfestival Rhein-Main (Künstlerhaus Mousonturm / Frankfurt a. M. and Hessisches Staatsballett in the frame of Tanzplattform Rhein-Main), Dampfzentrale Bern and insert Tanz und Performance GmbH
Funded by the Cultural Department of the City of Vienna.
Project partners of the Habitat-series are donaufestival / Krems, ImPulsTanz / Vienna in cooperation with Wiener Secession, Tanzquartier Wien, Münchner Kammerspiele, Tanzfestival Rhein-Main (Künstlerhaus Mousonturm / Frankfurt a. M. and Hessisches Staatsballett in the frame of Tanzplattform Rhein-Main), Frascati / Amsterdam, Perform Europe (Plexus Rouge / Marseille, Rosendal Teater / Trondheim, Mayfest / Bristol), DOMENIG STEINHAUS / Carinthia, BRITNEY X Festival / Cologne, , Metropolis / Copenhagen