Premiere 2016, Europe meets Asia in contemporary dance / Hanoi / Vietnam
In this project Doris Uhlich combines her artistic interests and research of her last years. It is like a portrait of the artist where the audience can dive into her philosophy of flesh and energy. In collaboration with the DJ Boris Kopeinig she explores limits of energy output, what strength one must spend to open oneself up, to change something, restructure something, to get something cracking. No standby, push the play button! The aim is to develop an energy to create ways of seeing the dense complex present as a moving body, to experience the body as the epicentre for action and change. The intention of flooding space with energy leads her to investigate techno culture – techno as an act of dance that spreads out energetically and that understands sound and movement as a flow or current.
For me, dance is the archeology and transmission of energy, the transformation of energetic states in bodies and space. I feel the present is inscribed with fear and closing systems. Pragmatism and efficiency have infiltrated our very flesh and blood. I am looking for the energy of opening, the motivation not to implode, collapse. Doris Uhlich
Electronic dance music is a futuristic take on ancient rituals that affect the consistency of body and perception. Boris Kopeinig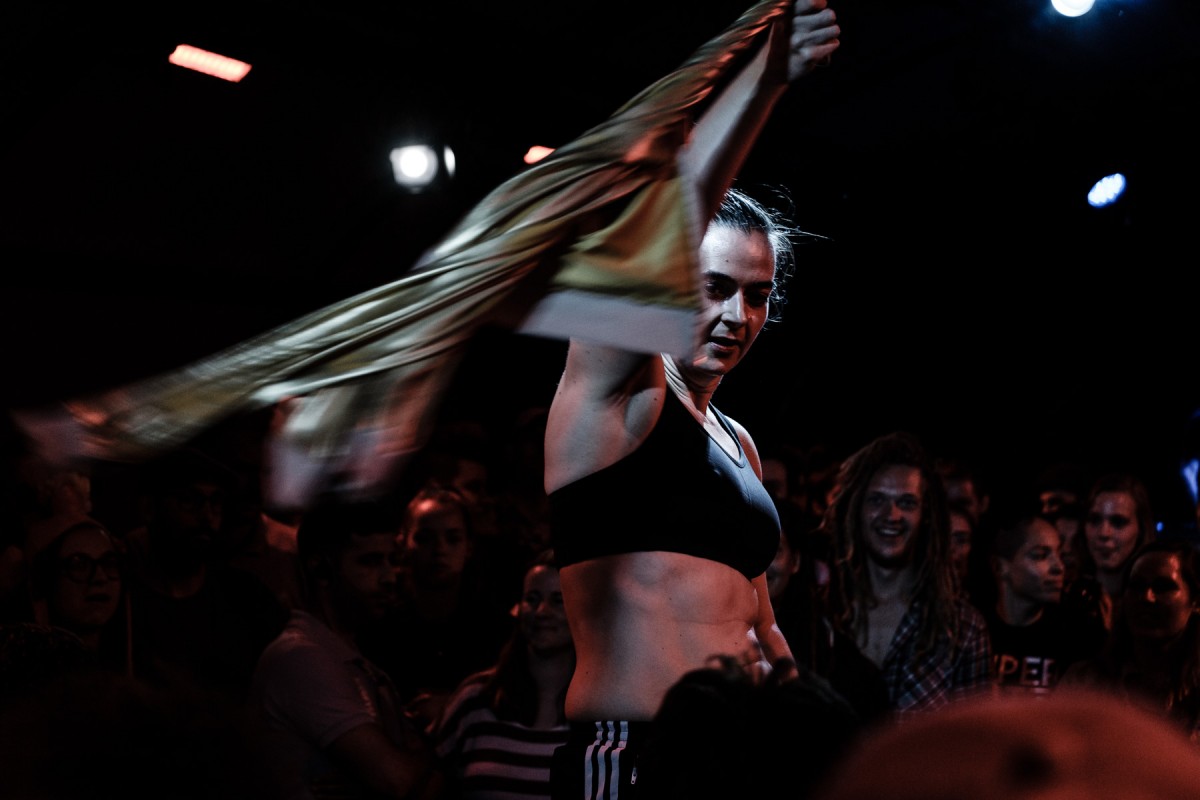 Credits
Choreography, Performance Doris Uhlich
DJ Boris Kopeinig
Light Gerald Pappenberger
Production Margot Wehinger
Press, Communication Jonathan Hörnig
International Distribution Something Great
Premiere 24/09/2016 Europe meets Asia in contemporary dance / Hanoi
Seismic Dancer can be shown in a version with and without the shaking machine.
insert (Theaterverein) is subsidised by the Cultural Department of the City of Vienna.