Habitat / Köln
Premiere 2022, Schauspiel Köln / Britney X Festival, Köln
As part of BRITNEY X Festival, the Austrian choreographer Doris Uhlich will come to Cologne with her production of Habitat. She will develop the production with a local cast and will premiere it at the festival.
Doris Uhlich describes the work as a search for and research into collective energy, inter-connectedness, fellowship and empathy. In Habitat, she searches for rituals, in which bodies are celebrated and experienced as epicentres of action and change.
Habitat is a celebration, a naked living space, in which physical biographies come together; all abilities, all ages, all genders. Dance becomes its own collective ritual in which everybody is welcome.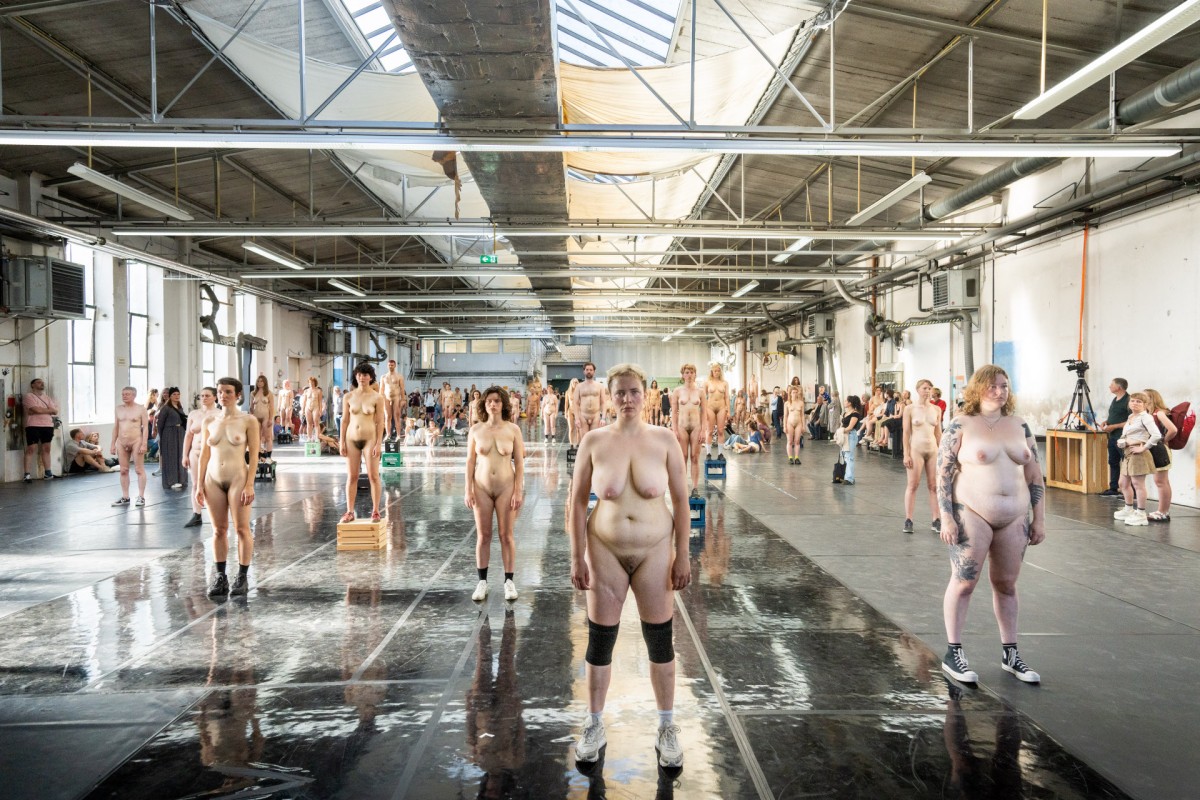 Credits
Concept, Choreography Doris Uhlich

Performance Tina Amerstorfer, Vanessa Basilio de Luca, Jeanne Marie Bertram, Nina Boerckel, Hannes Bohne, Viola Cantù, Milena Chotjaturat, Amelie Dieudonné, Ute Frederich, Eva Gemmer, Zoelie Guckert, Viviane Hamm, Jakob Heimbach, Thierry Herman, Carlotta Hofrichter, Mario Högemann, Ella Max Jonker, Paulina Jürges, Thaddäus Maria Jungmann, Lina Katt, Francesca Karmrodt, Swantje Kawecki, Nino Kohn, Stella Krausz, Theo Krausz, Anne Kugener, Svea Lange, Anthea Marckmann, Hartmut Misgeld, Philemon Mukarno, Paula Pabel, Sabine Rave, Miriam Rieck, Vera Rosner, Hanna Sampe, David Schlecht, Sebastião Soares, Milica Tancic, Maria Trepper, Charlotte Werner, Haha Wang, Frida Zack

Rehearsal director Hugo Le Brigand, Mim Schneider, Ann Muller

DJ Boris Kopeinig

Production Niki Fischer

Company Management Margot Wehinger

Social Media Esther Brandl

International Distribution Something Great
Funded by the Cultural Department of the City of Vienna.
Project partners of the Habitat-series are donaufestival / Krems, ImPulsTanz / Vienna in cooperation with Wiener Secession, Tanzquartier Wien, Münchner Kammerspiele, Tanzfestival Rhein-Main (Künstlerhaus Mousonturm / Frankfurt a. M. and Hessisches Staatsballett in the frame of Tanzplattform Rhein-Main), Frascati / Amsterdam, Perform Europe (Plexus Rouge / Marseille, Rosendal Teater / Trondheim, Mayfest / Bristol), DOMENIG STEINHAUS / Carinthia, BRITNEY X Festival / Cologne, Metropolis / Copenhagen